The purpose of the Regents Parent Fellowship (RPF) is to provide an organized means through which all parents can participate in activities that enrich the quality of our children's education, assist our teachers in fulfilling their classroom objectives, and bring together our families and school community through social activities and community events that honor Christ.
The vision of the Regents Parent Fellowship is to support the school families and community with fervent prayer and encouragement in order to promote a sense of fellowship and to fulfill our common vision of providing an excellent classical Christian education. Additionally, parents can sign up for various RPF committees, which are an ongoing commitment throughout the year, or serve as a volunteer in various events which will require varying levels of commitment and time.
Regents thrives on parent participation! Whether you are a dad greeting students as they arrive in the morning or a mom serving a Greco-Roman feast, we want you to be involved! Our field trips and events are spilling over with passionate parents and grandparents. Every parent has the opportunity to contribute to the wonderful educational experience at Regents. We know there is a place at Regents for you to share your talents and giftedness.
---
---
Ways to get involved at Regents include the following: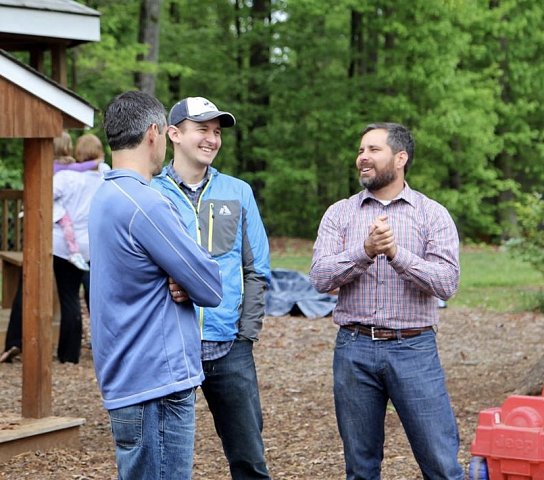 Family Events and Socials
Homeroom Mother
Regents Parent Fellowship Committees
Guest Speakers/Lesson Participant
Classroom Helper
Library Helper
Fundraising
Dad's Curb Service
Development Committee
Athletics